Building Bright Smiles From Childhood
Parents often struggle with teaching their children the importance of oral hygiene. The problem arises when children associate dental care with fear or discomfort; it can lead to a lifelong aversion to dental visits.
At Olympia Hills Dental, we understand these challenges and present a solution that is both effective and enjoyable. We specialize in pediatric dentistry, a field designed to make dental care engaging, comfortable, and fun for children. We love helping them build lifelong healthy habits.
Pediatric Dentistry at Olympia Hills Dental: Gentle Care for Little Smiles
The Difference Between Pediatric and Adult Dental Care
While dental care is crucial at every age, children require a different approach than adults. Pediatric dentistry focuses on preventative care, early detection of dental problems, and education about good oral hygiene habits.
With an emphasis on creating a fun, comfortable, and interactive experience, our pediatric dentistry services ensure your child feels safe and relaxed during their visits.
Importance of Starting Dental Care Early
Early dental care not only helps prevent dental problems but also instills a positive attitude toward oral health. It helps us catch potential issues early, reducing the need for more invasive treatments later in life.
We encourage parents to begin their child's dental visits as early as their first birthday. Olympia Hills Dental has created a comfortable and welcoming environment for your child to make their early dental experiences positive and enjoyable.
Early Dental Education
Education is an essential part of pediatric dentistry. We take the time to teach your child about the importance of good oral hygiene habits in an engaging and age-appropriate manner.
By using fun and interactive techniques, we ensure that your child learns the skills they need to keep their smile healthy and bright. We empower children to take responsibility for their oral health, laying the foundation for a lifetime of healthy smiles.
Common Preventive Treatments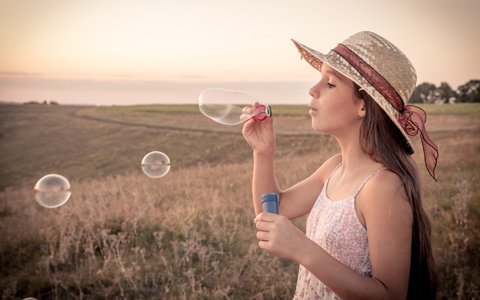 Routine dental cleanings and fluoride treatments are common preventive measures in pediatric dentistry. These treatments are designed to prevent cavities, reinforce the tooth enamel, and maintain the overall health of your child's mouth.
Our team at Olympia Hills Dental performs these treatments in a gentle and friendly manner, ensuring your child's comfort. We strive to make each visit efficient and stress-free, helping your child look forward to their dental visits.
Benefits of Pediatric Dentistry at Olympia Hills Dental
Pediatric dentistry offers a host of benefits that make it the perfect choice for your child's oral health needs:
Comforting Environment: Our dental office is designed to create a fun and comforting environment that reduces anxiety and fear associated with dental visits.
Specialized Techniques: Our team uses specialized techniques and equipment that are tailored to children's oral health needs.
Preventive Focus: We focus on preventive care and early detection, reducing the risk of dental issues in the future.
Positive Dental Attitude: We aim to cultivate a positive attitude towards dental care, encouraging your child to maintain good oral hygiene habits.
Early Education: We believe in teaching children about good oral hygiene habits early, laying the groundwork for a lifetime of healthy smiles.
Personalized Care: Every child is unique, and we offer personalized dental care plans that cater to individual needs and preferences.
Parental Involvement: We encourage and facilitate parental involvement in every step of the child's dental care journey.
Healthy Smiles: Above all, our ultimate goal is to ensure your child maintains a healthy, bright, and confident smile.
Create a Lifelong Legacy of Healthy Smiles With Olympia Hills Dental!
At Olympia Hills Dental, we're dedicated to making your child's dental care journey a positive experience. Don't wait to set your child on the path to lifelong oral health. Schedule your child's pediatric dentistry appointment with us today, and let us build a foundation for a lifetime of bright smiles!