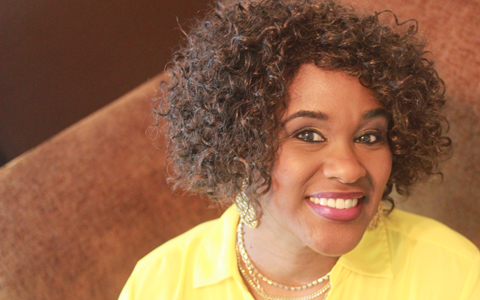 One of the most noticeable aspects of your physical appearance is your smile. If you are unhappy with the way that your smile looks or feels, or are embarrassed by imperfect teeth, Olympia Hills Family Dental is here to help.
Whether you're meeting someone new, visiting with relatives, or discussing a project with an associate at work, your smile is on-stage, front and center. Dr. Jerame Hafen and his team aim to help your smile be the best that it can be with the latest cosmetic dentistry techniques and procedures.
Why Choose Us as Your Cosmetic Dentistry Office?
All of us at Olympia Hills Family Dental know how important your smile can be during your day-to-day activities. This is why every single staff member, from our dentists to our dental hygienists, keeps up with the latest cosmetic dentistry techniques and methods so that we can provide you with the best services possible.
Dr. Hafen and his team have what it takes to serve our patients in Live Oak, Universal City, Schertz, San Antonio, Garden Ridge, Selma, Cibola, New Braunfels, and the surrounding areas with pride.
Friendly and gentle care, combined with the latest technologies and training allows Olympia Hills Family Dental to offer you one of the highest-quality cosmetic dentistry experiences available.
We can do everything from orthodontics with Invisalign® clear braces to dental implants, veneers, teeth whitening, bridges, dentures and partials, dental crowns, sleeping disorder treatments, full mouth rehabilitation, and even some root canals.
If you would like to have our Live Oak, TX, cosmetic dentistry team rejuvenate and beautify your smile, please schedule an appointment with us online, or call us at: 210-658-3131.
What Cosmetic Dentistry Services Can We Provide?
Cosmetic dentistry procedures offer you a way to perfect your smile using proven, modern methods and techniques. Dr. Hafen and his team are cosmetic dentistry experts with years of experience, scores of satisfied patients, and a variety of affordable, high-quality cosmetic dental procedures:
Invisalign®
If you have crooked, or crowded teeth, you may be interested in our Invisalign® invisible braces. Invisalign is designed to straighten your teeth and align your bite without altering your appearance during treatment. Dr. Gonzalez is specially trained and qualified to provide Invisalign® services.
Dental Implants
Missing one or more of your teeth? Dental implants offer you a new lease on a great smile by keeping your facial structure intact and restoring your full bite.
Dental Crowns
If you have a cracked or broken tooth, a dental crown can be placed to restore the tooth to its former appearance and function. It will eliminate the pain caused by chewing food on the damaged tooth surface, and look fantastic.
Teeth Whitening
Tooth stains begone! With our take-home tooth whitening tray program (Whitening 4 Life), you can get dazzling, custom results under the watchful eye of one of our premier cosmetic dentistry dentists. You'll get the shade you want, in practically no time at all!
Veneers
For patients looking to replace missing or damaged teeth without the fuss of invasive procedures, Olympia Hills Family Dental is proud to offer porcelain veneers. Dental veneers offer a cosmetic solution to a damaging tooth problem.
I'm Interested in Seeing My Live Oak, TX, Cosmetic Dentists
At Olympia Hills Family Dental we strive to make your cosmetic dentistry experience the best it can possibly be, with friendly service, a comfortable environment, and a variety of high-quality dental services.
If you live in the greater Live Oak, Universal City, Schertz, San Antonio, Garden Ridge, Selma, Cibola, or New Braunfels area and are looking for a highly qualified cosmetic dentistry team, schedule an appointment with us online or call us at: 210-658-3131.