Our team members are the daily superheroes who keep our patients healthy and smiling. Hover over each picture to learn about our super alter-egos.
Shannon | Clinical Administrator
Shannon is in charge of keeping our social media posts up to date with the latest fun activities we do as an office. She also enjoys making birthday bags for our patients to let them know we appreciate them. On a less glamorous note, Shannon is also in charge of making sure our office is in compliance with the latest federal and state regulations for dental offices.
Shannon has over 30 years' experience in the dental field and loves to think outside the box on how we can create fun experiences for our patients and staff. She has a love of photography, reading, and Forced Family Fun outings with her husband and teenage children. Favorite Dental Tip: Quality dentistry is a worthwhile investment. We as a society, see the value in investing in our houses or cars, but sometimes neglect ourselves. Our teeth play a significant role in our self-esteem and overall health. Schedule an appointment today to turn the smile of your dreams into a reality!
---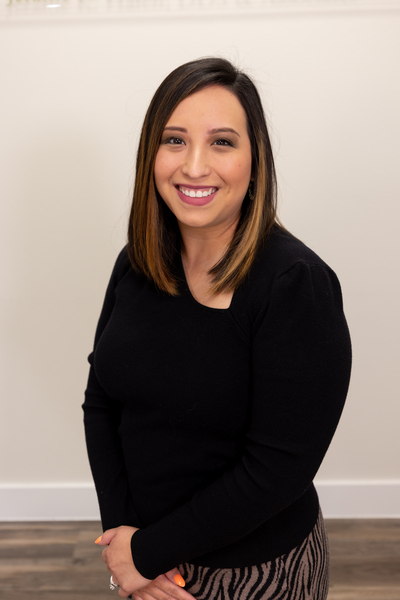 Maegan | Front Office Manager
Mae helps our patients realize their dental goals by finding payment options that will work within their budgets. If you need options to help turn your smile around, call Mae! She will be happy to assist you!
A native of Lubbock, Mae became interested in working in the dental field while receiving orthodontic treatment. The positive impact of her new smile inspired her to want to help others achieve their dream smiles. Mae and her husband, Anthony, are active members of their church and believe in giving back to the community. Outside of work, Mae enjoys hiking and spending time with her husband and daughter Grayson.
Favorite Dental Tip: Orthodontics isn't just for teenagers! We have adult patients of all ages who are straightening their teeth with Invisalign and love the results. Call us to schedule your free Invisalign consult today!
---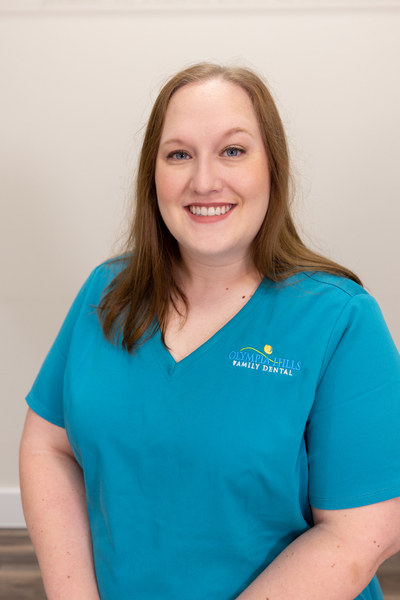 Kristen | Registered Dental Hygienist
Kristen has a loyal fan base of patients due to her gentle touch and attention to detail. Having your teeth cleaned by Kristen is so relaxing, a patient once commented that it was like visiting a spa.
Kristen hails from North Dakota where she earned her AAS in Dental Hygiene and Liberal Arts.She moved to Texas in 2008 and has been helping patients keep their smiles healthy for over 9 years. She and her daughter Alyssa are huge Spurs fans and love to attend the games. Kristen also has a cat named Tiger Lilly that keeps her family safe from hair ties and straws.
Favorite Dental Tip: Electric toothbrushes are a great investment for your oral health! Especially for people with limited dexterity. Sometimes it's hard to remove all the plaque and calculus with a manual toothbrush. An electric toothbrush can make that job easier!
---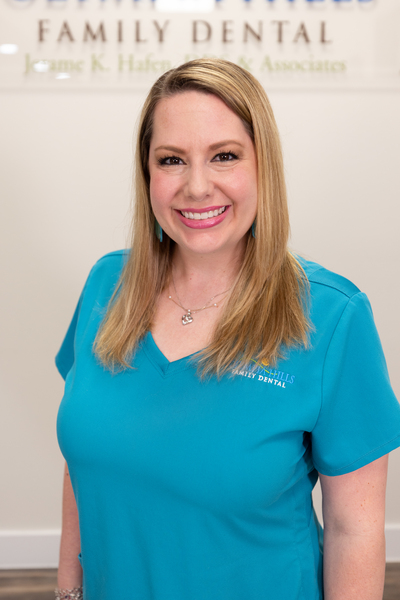 Capri | Registered Dental Hygienist
Capri is one of those special people who makes the days of everyone around her a little bit brighter. Her patients all love Capri and know she will take great care of their teeth and entertain them with her stories at the same time.
Capri received her degree from the University of Texas Health and Science Center and has been practicing as a hygienist for over 8 years. Capri and her husband Chad have 2 daughters, Chanel and Ciara. Their family is always on the go and love spending time with friends and family.
Favorite Dental Tip: Rinse with water after you drink a dark liquid such as coffee, tea, or soda to keep your teeth from staining and to rinse the sugar/acid away as well.
---
Andrea | Registered Dental Hygienist
Andrea has an enthusiasm for life that she shares with everyone she meets! She is very passionate about her job and does an amazing job of using her almost 15 years of experience to educate her patients on the best way to keep their smiles healthy.
Andrea is a hometown girl who graduated from Judson High School and received her degree in Dental Hygiene from the University of Texas Health Science Center. She loves the outdoors and never passes up an opportunity to go camping and hit the trails with her mountain bike. She also loves spending time with her daughter, Anika, their two dogs, Lady and Jackson, and their cat, Athena.
Favorite Dental Tip: Parents often ask how long they should help their child brush their teeth. A good rule of thumb is until they can tie their own shoes. The dexterity required to tie their shoes is along the same skill level as needed for doing a good job of brushing your teeth!
---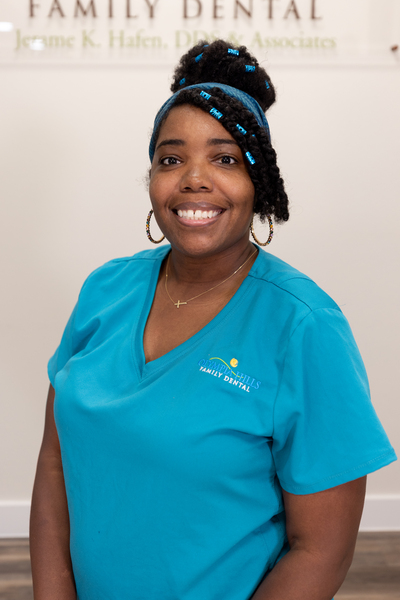 Xaivia | Dental Assistant
Xaivia, known as Zay, is a Registered Dental Assistant with over 6 years of experience. Our patients love her sweet spirit and calming presence. If you are nervous about coming to the dentist, Zay will put you right at ease.
Zay is active in her church ministry of caring for the homeless population of San Antonio. She enjoys watching movies with her Cocker Spaniel, Nyjah, and if there is a craft project going on, Zay is sure to show up with a glue gun and glitter!
Favorite Dental Tip: Use a straw when drinking dark liquids to reduce staining!
---
Casey
---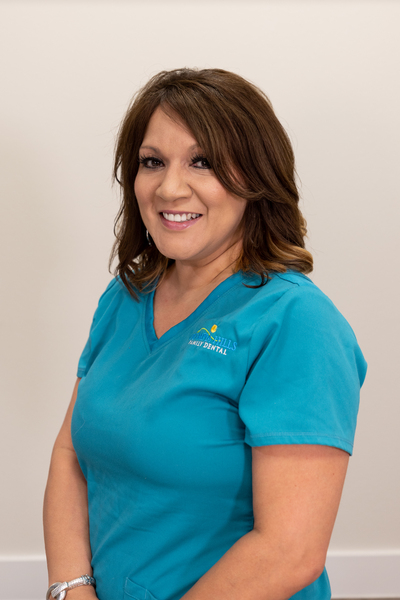 Claudia
---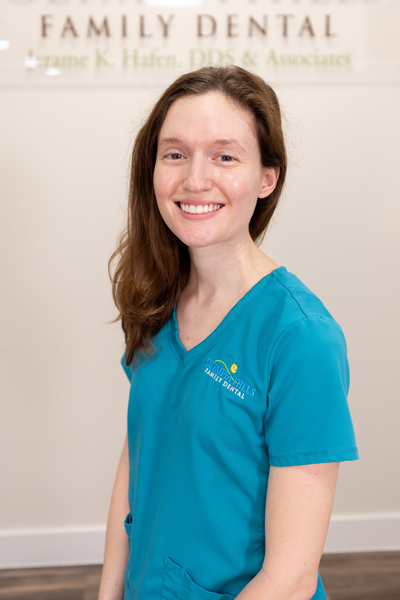 Molly
---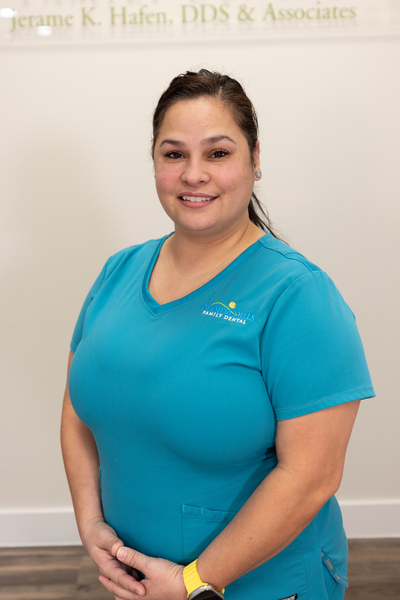 Nati
---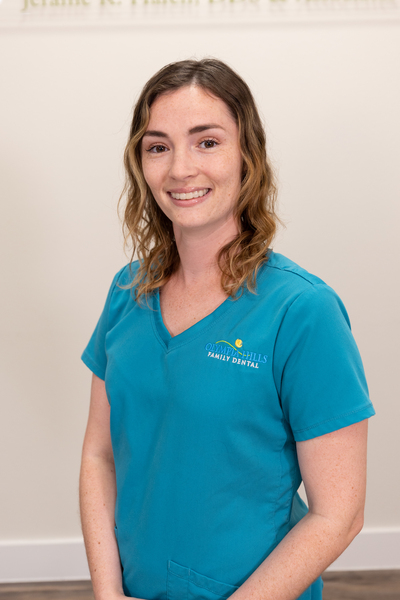 Randyn
---
Valeria