Olympia Hills Dental | Where Technology Meets Dental Excellence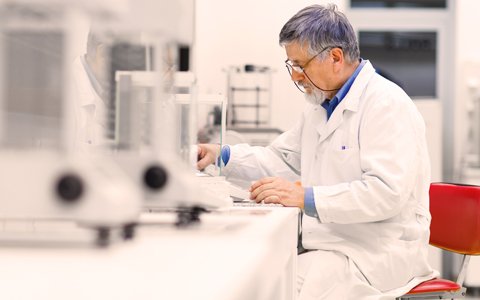 Many people feel anxious when it comes to dental appointments. They worry about pain, discomfort, and long recovery times. At Olympia Hills Dental, we understand these concerns and believe that dental care should not be a daunting experience.
We've invested in cutting-edge dental technology to revolutionize the way we care for your smile. Our advanced dental tools and techniques offer increased comfort, precision, and faster recovery times, turning your dental visits into a pain-free and stress-free experience.
Revolutionary Dental Technologies at Olympia Hills Dental
Diode Soft Tissue Laser
This tool allows us to perform soft tissue procedures with extraordinary precision and minimal discomfort. With the Diode Soft Tissue Laser, we can remove or reshape gum tissue without any bleeding or sutures, leading to quicker recovery times and improved results.
Itero
The iTero scanner digitally captures the structure of the teeth and gums using the latest optical technology. This eliminates the need for messy, uncomfortable impressions, providing a more comfortable patient experience and more accurate restorations.
Cone Beam Computed Tomography (CBCT)
Our CBCT scanner provides 3D images of your teeth, soft tissues, nerve pathways, and bone in a single scan. This comprehensive view enables us to plan treatments with higher precision and predictability.
Intraoral Cameras
These cameras give us the ability to view detailed images of your mouth, helping us identify potential problems early on. It also allows you to see what we see, which aids in understanding and making informed decisions about your treatment.
Composite Warming
Warming composite before use enhances its properties, making it easier to shape, more durable, and results in a better aesthetic finish. It's one of the small ways we improve your dental restorations at Olympia Hills Dental.
Bio-clear Technique
This modern technique is used for restorations, providing a more conservative and aesthetically pleasing alternative to traditional filling methods. Bio-clear uses warmed composite that flows beautifully, resulting in restorations that are not only stronger but also mimic natural tooth structure.
TVs
At Olympia Hills Dental, we believe in creating a relaxing atmosphere. Our treatment rooms are equipped with TVs, so you can enjoy your favorite show or movie while we take care of your dental needs.
Benefits of Dental Technology at Olympia Hills Dental
By embracing advanced dental technology, we're able to provide quicker diagnoses, more efficient treatments, improved comfort, and excellent results. Our focus is not just on your oral health, but also on your overall experience at our practice. Dental technology allows us to elevate that experience, ensuring your visits are convenient, comfortable, and effective.
Efficient and Accurate Dental Diagnostics: High-resolution, 3D images of your teeth and jaw structure enhance diagnostic accuracy and aid in treatment planning​. Your treatments will run smoother and you can have confidence in your diagnosis.
Healthier Body-Central Solutions: Your mouth is part of a whole. Advanced dental technology allows us to keep your whole-body health in mind while we make decisions and perform treatments in your mouth.
Natural-Looking Restorations: With high-quality restorations, you can regain a fully functional and aesthetically pleasing smile, preserving the remaining tooth structure and maintaining the health of your mouth​.
Preserved Tooth Function and Aesthetics: The tools we use at Olympia Hills Dental are all intended to keep our patients' smiles beautiful and functioning correctly. With advanced dental technology, your smile will look and feel incredible.
Call to Action
Experience the difference that advanced dental technology can make in your oral health and comfort. Schedule an appointment at Olympia Hills Dental today, where state-of-the-art technology meets personalized care. Join us in our mission to redefine dental visits and make them a comfortable and stress-free experience for everyone. Call us or book online today.